Chelsea and Lindsey had a bit of Topsy-Turvy year with their wedding plans. Originally scheduled for the bride and bride was an intimate ceremony at a rustic cabin in Lewiston Idaho. Those plans changed due to the ongoing pandemic, but that did not stop their wedding. A change was made to shift the wedding venue to Lindsey's mom's beautiful backyard.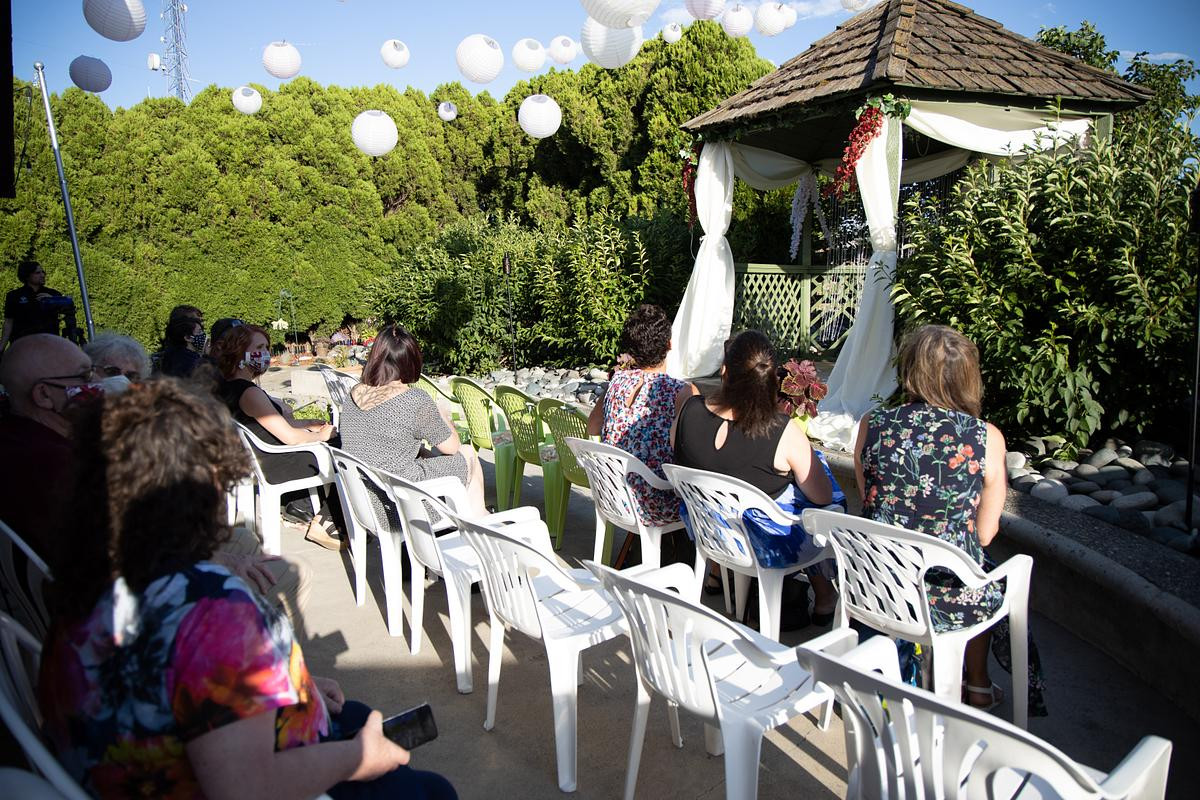 The makeshift venue did not seem as such with all of the trimmings you'd expect from a modern wedding venue: a gazebo for the ceremony, a large backyard area for the reception, separate bridal rooms, handmade floral arrangements (by Lindsey's mom), a private room for catering, and a picturesque hedge-lined aisle for the brides to be walked down the aisle with their mothers. This is the embodiment of a DIY wedding with everything created literally in-house for their backyard wedding.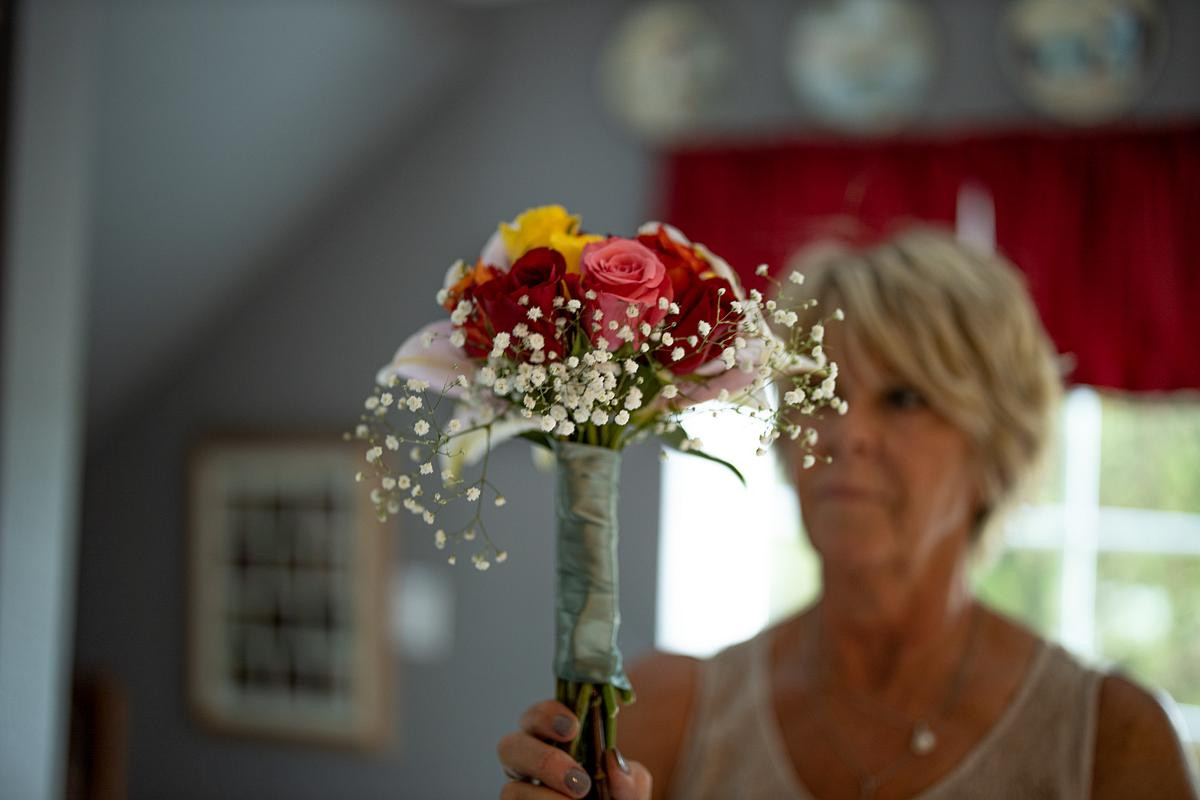 Prior to the wedding, the couple had a wedding session at a local park along the Snake River with beautiful greens and blues providing a stark contrast to their white gowns.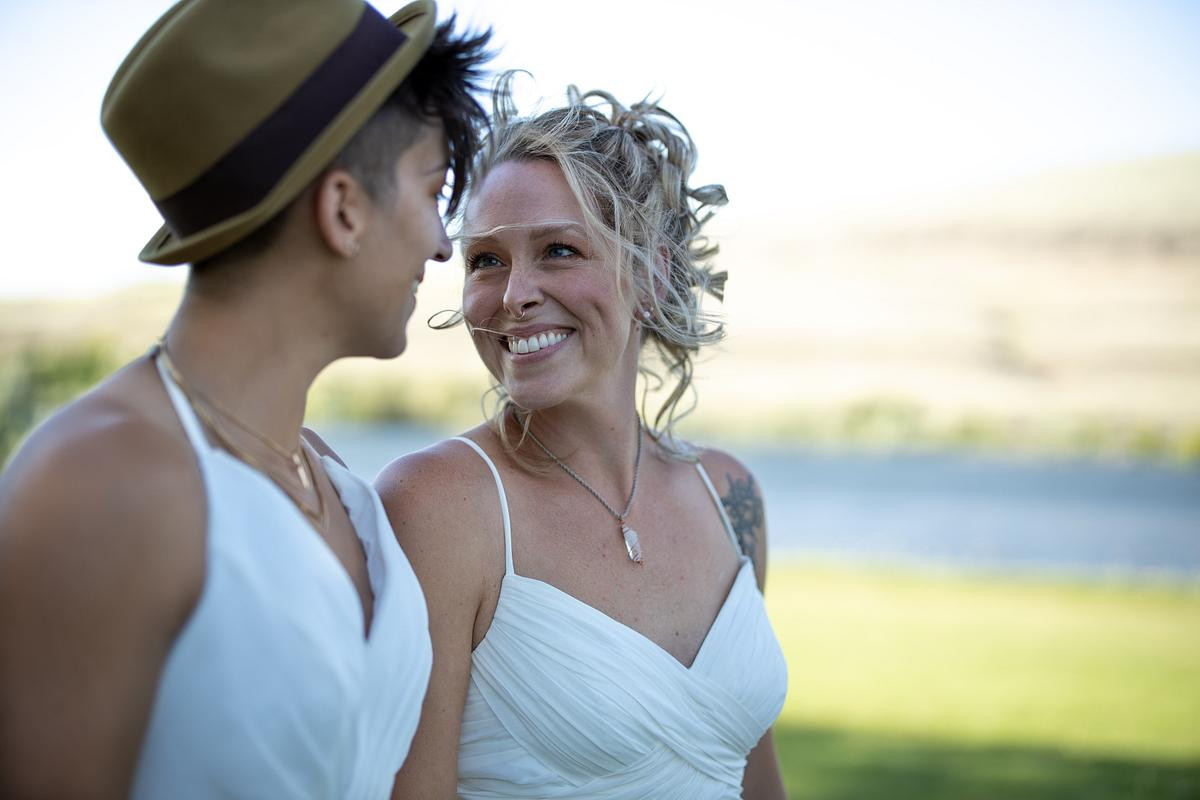 Following their wedding couple's shoot Lindsey suprised Chelsea by inviting Chelsea's aunt to their wedding without Chelsea being aware she was coming. This moment brought excitement, tears, and joy to both Chelsea and Lindsey.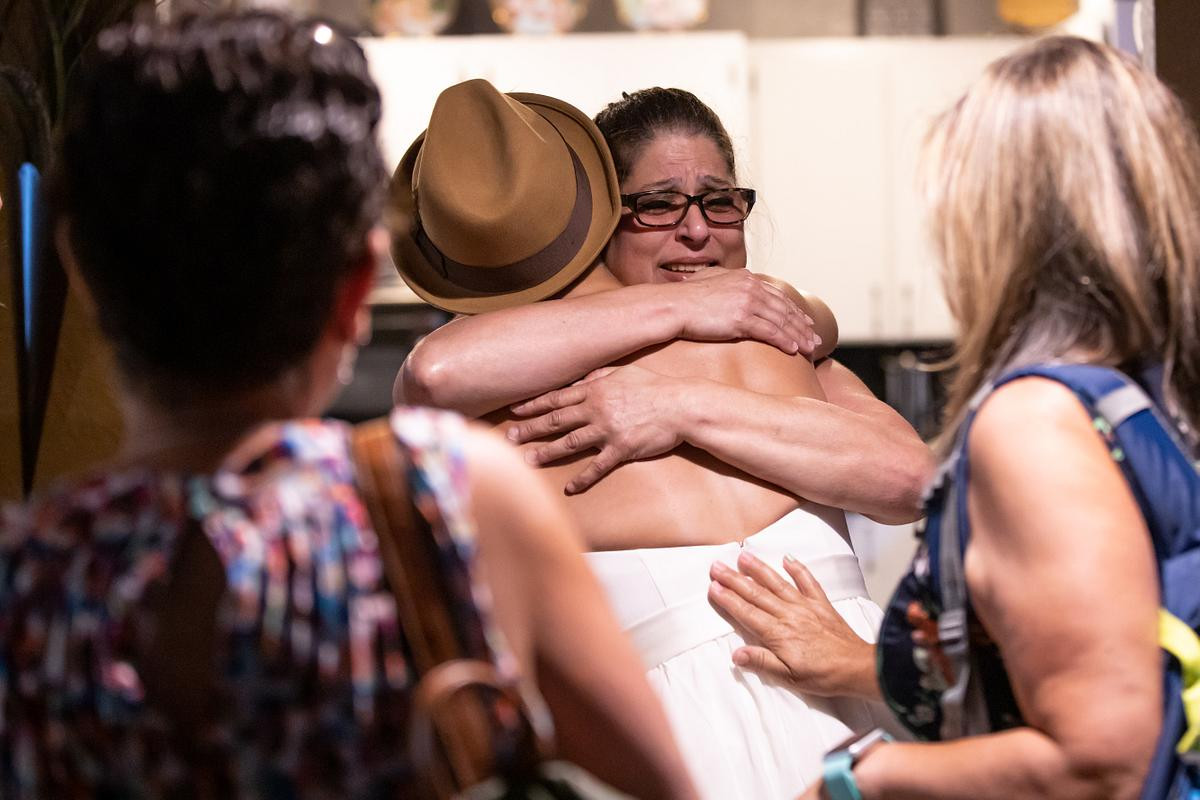 Following the surprise, the ceremony began with the brides being walked down the aisle by their mother or aunt. The couple recited tearful vows, exchanged rings, and was sent off as wife and wife with streamers flaring by the excited guests and family members. Their love is a monument to the foundation their love was built on: steady enough to weather any storm (or pandemic).